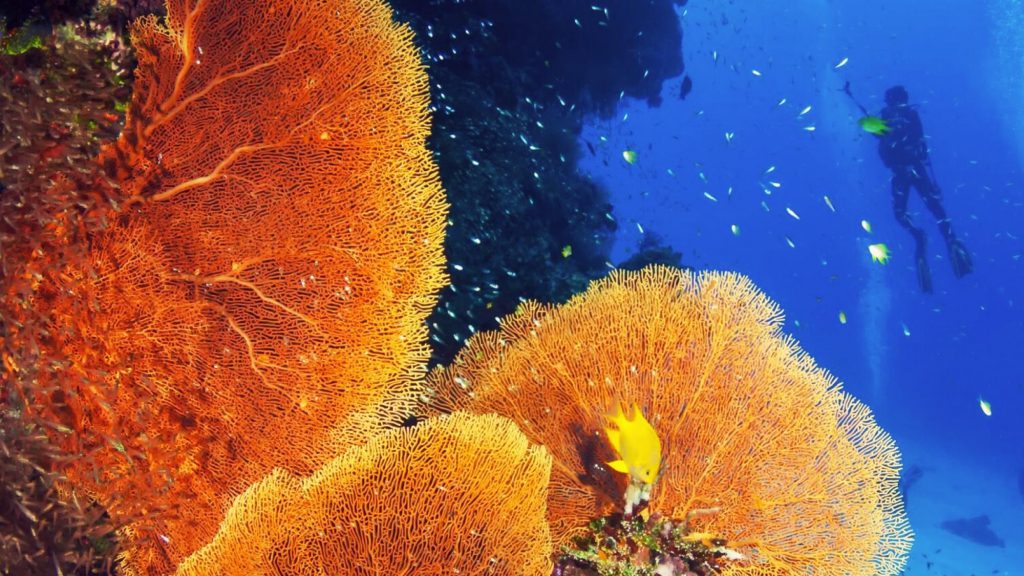 AWARE Coral Reef Conservation
Everyone likes to scuba dive or snorkel in warm, clear water on a vibrant coral reef, yet many people know little about what they're seeing or the importance of reef ecosystems. The Coral Reef Conservation Specialty course helps you appreciate the complexity of these habitats and teaches you how you can help conserve these vital systems.
Anyone who has an interest in the aquatic world can take this course. There are no prerequisites or age restrictions and no water sessions are required to earn this non-diving certification.
Specialties we teach:  Please check with us by phone or e-mail for specialty costs.
Enriched Air Diver  (Nitrox)
Deep Diver
Night Diver
Wreck Diver
Boat Diver
Underwater Photography
Peak Performance Buoyancy
Search & Recovery
Underwater Navigator
Project Aware
Fish Identification
Underwater Naturalist
Equipment Specialist
AWARE Coral Reef Conservation Specialty
Have questions about learning to dive?
Use the form below to contact us TODAY to find out more!