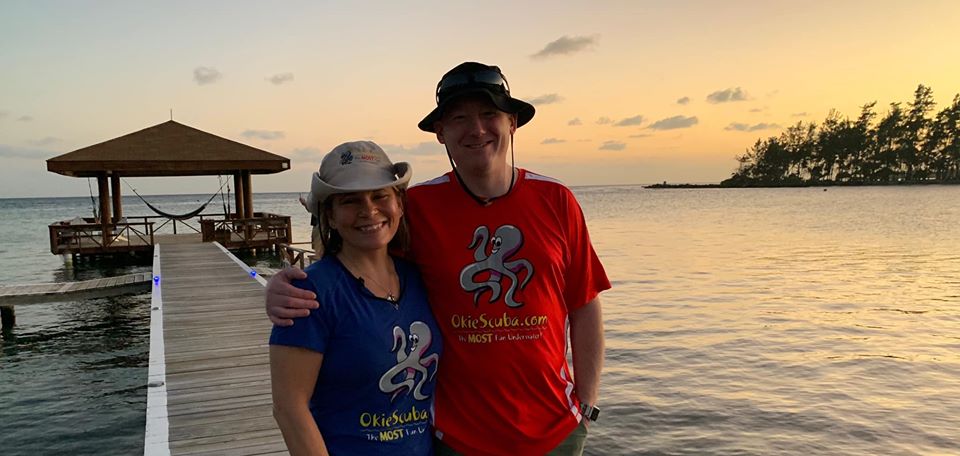 Matt Miller
Dive Master
Why did you become a diver?
I remember watching Jacques Cousteau when I was VERY young and it always kind of stuck with me. Later in life I was involved in martial arts and met someone who had gotten dive certified. Up until that point I had no idea that ordinary people could be divers. I saw an ad for a community education course and signed up.
When did you become a diver? 
I was open water certified October 21, 2001.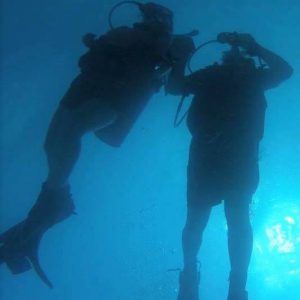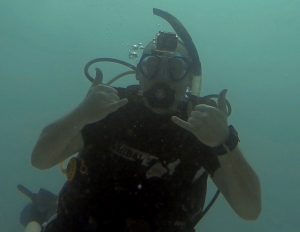 When did you become a professional diver? 
I received my Divemaster certification October 15, 2019
What made you want to teach diving? 
I was on a trip and s couple of divers had some trouble during a dive. My wife and I buddied up with them and tried to help them get more comfortable in the water. Upon returning from the trip, I figured we should at least be Rescue Diver certified. Divemaster was the logical next step. 
What is your favorite part of teaching a scuba class? 
Watching a student breathe underwater for the first time, and seeing the "aha" moment.
Where is your favorite place in the world to go dive? 
All the places I've traveled to have had their charms. Marathon in the Florida Keys had easy diving and a nice laid back atmosphere. Cozumel drift diving has great reefs with lots of turtles and rays. Roatan has great dives and seahorses.
What is your favorite local dive? 
So far, Tenkiller Scuba Park.
What kind of gear do you use?
BC- Aqualung Maverick
Reg – Aqualung Calypso 
Mask- GoMask
Fins- Tusa X-Pert Zoom Z3 
Computer Cressi Giotto
What is your favorite after Dive meal? 
So far…
Marathon- Castaways (the surf and turf rolls are awesome)
Cozumel- Alberto's Beach Bar (pretty much anything they have is good)
Roatan- the ladies that cook at CoCoview Resort never disappoint.
Where's that one last place in the world you haven't been that you would love to go dive? 
I've got a few bucket list dives
Blue Hole in Belize
Silfra Fissure
Great Barrier Reef
Why do you enjoy teaching with Okiescuba?
Everyone is friendly and respectful. Everyone does everything they can to make sure the experience is safe and enjoyable. People learn more in a fun environment and OkieScuba provides that.