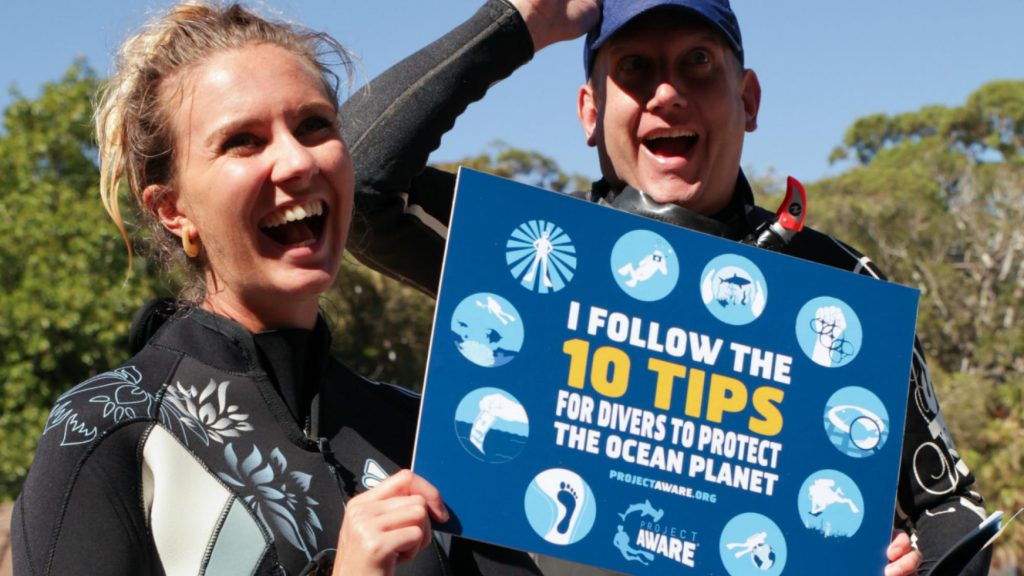 Project AWARE Specialist
The Project AWARE Specialty course is an introduction to the global AWARE movement for ocean protection. It focuses and expands on the 10 Tips for Divers to Protect the Ocean Planet. Through interactive discussions, you'll learn how you can make a difference for ocean protection every time you dive or travel. A dry, 'fins off' course, this specialty is ideal for divers and nondivers alike to gain insight into how decisions above and below the surface impact our water planet.
Specialties we teach:  Please check with us by phone or e-mail for specialty costs.
Enriched Air Diver  (Nitrox)
Deep Diver
Night Diver
Wreck Diver
Boat Diver
Underwater Photography
Peak Performance Buoyancy
Search & Recovery
Underwater Navigator
Project Aware
Fish Identification
Underwater Naturalist
Equipment Specialist
AWARE Coral Reef Conservation Specialty
Have questions about learning to dive?
Use the form below to contact us TODAY to find out more!