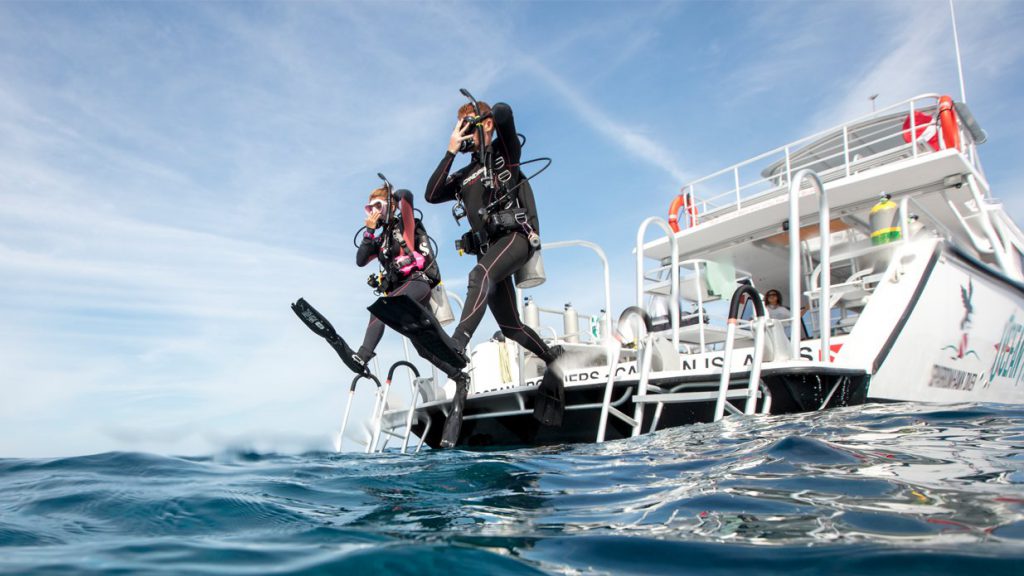 Boat Diver
If you're new to boat diving or want to learn more about diving from different types of boats, enroll in the PADI® Boat Diver course. 
During two dives with an instructor you'll learn nautical terminology, boat diving etiquette and may practice using lines and/or deploy a surface marker buoy (SMB).
 What's the time commitment?
eLearning time commitment:

 

2-4 hours
Prerequisites:

 

PADI (Junior) Open Water Diver (or qualifying entry-level-certification)
Total time commitment:

 

1-2 days
Minimum age:

 

10 years or older
Specialties we teach:  Please check with us by phone or e-mail for specialty costs.
Enriched Air Diver  (Nitrox)
Deep Diver
Night Diver
Wreck Diver
Boat Diver
Underwater Photography
Peak Performance Buoyancy
Search & Recovery
Underwater Navigator
Project Aware
Fish Identification
Underwater Naturalist
Equipment Specialist
AWARE Coral Reef Conservation Specialty
Have questions about learning to dive?
Use the form below to contact us TODAY to find out more!