Fred Block
Divemaster
Why did you become a diver?   
 Because I look incredible in a wetsuit!
When did you become a diver? 
Sept. 2008 with my son
When did you become a professional diver? 
Oct. 2016
What made you want to teach diving? 
 I love to talk about diving. When you do that with students, it's called teaching. When you do it with other people, they call it bragging.
What is your favorite part of teaching a scuba class? 
Watching the evolution of nervousness to confusion to confidence to excitement. When a student says "Oh my god, did you see that!!!" It's mission accomplished.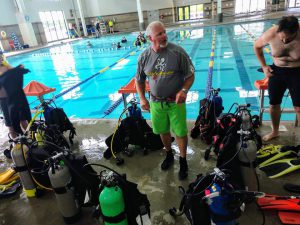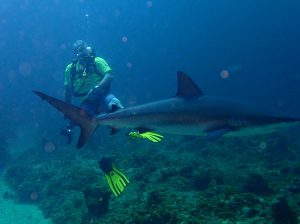 Where is your favorite place in the world to go dive?   
I've never done an ocean dive that I wouldn't do again. With that being said, Fiji is pretty incredible.
What is your favorite local dive?
 Open Water check out dive #4
What kind of gear do you use?
BC Oxycheq backplate and wing
Reg Atomic B2's
Mask Cressi big eyes
Fins Mares Avanti Quattro
Computer Oceanic T3
What is your favorite after Dive meal? 
A big greasy hamburger and fries
Where's that one place in the world you haven't been that you would love to go dive?   
 Australia
Why do you enjoy teaching with Okiescuba?   I love that Okiescuba is focused on teaching people to dive, not just certifying divers. It's not a numbers game. There is no quota. There is, however, a great staff that is passionate about teaching people to dive to the best of their abilities.