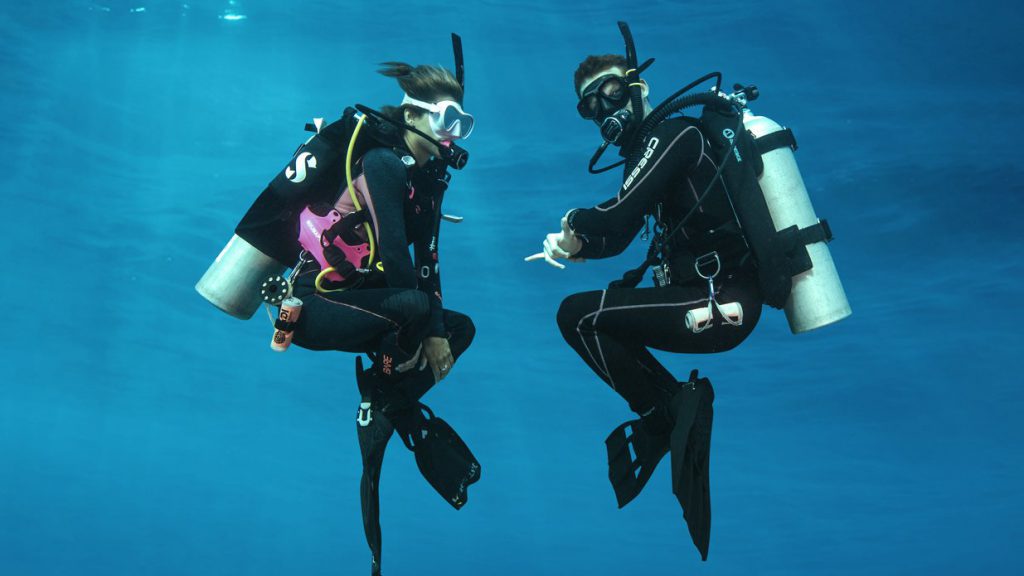 Peak Performance Buoyancy
Excellent buoyancy control is what defines skilled scuba divers. You've seen them underwater. They glide effortlessly, use less air and ascend, descend or hover almost as if by thought. They more easily observe aquatic life without disturbing their surroundings. You can achieve this, too. The PADI Peak Performance Buoyancy Specialty course improves the buoyancy skills you learned as a new diver and elevates them to the next level.
 What's the time commitment?
eLearning time commitment:

 

2-4 hours
Prerequisites:

 

PADI (Junior) Open Water Diver (or qualifying entry-level certification)
Total time commitment:

 

1-2 days
Minimum age:

 

10 years or older
Specialties we teach:  Please check with us by phone or e-mail for specialty costs.
Enriched Air Diver  (Nitrox)
Deep Diver
Night Diver
Wreck Diver
Boat Diver
Underwater Photography
Peak Performance Buoyancy
Search & Recovery
Underwater Navigator
Project Aware
Fish Identification
Underwater Naturalist
Equipment Specialist
AWARE Coral Reef Conservation Specialty
Have questions about learning to dive?
Use the form below to contact us TODAY to find out more!