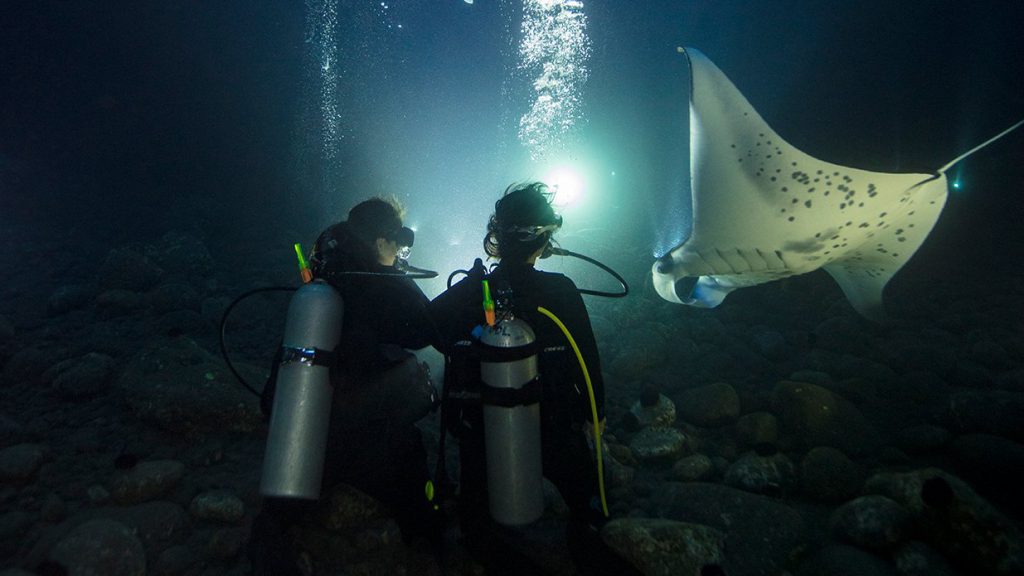 Night Diver
The thought of dipping below the surface at night seems mysterious, yet so alluring. Although you've been scuba diving at a site many times before, at night you drop into a whole new world and watch it come to life under the glow of your dive light. The scene changes as day creatures retire and nocturnal organisms emerge. If you've wondered what happens underwater after the sun goes down, sign up for the PADI Night Diver Specialty course.
 What's the time commitment?
eLearning time commitment:

 

2-4 hours
Prerequisites:

 

PADI (Junior) Open Water Diver (or qualifying entry-level certification)
Total time commitment:

 

2-3 days
Minimum age:

 

12 years or older
Specialties we teach:  Please check with us by phone or e-mail for specialty costs.
Enriched Air Diver  (Nitrox)
Deep Diver
Night Diver
Wreck Diver
Boat Diver
Underwater Photography
Peak Performance Buoyancy
Search & Recovery
Underwater Navigator
Project Aware
Fish Identification
Underwater Naturalist
Equipment Specialist
AWARE Coral Reef Conservation Specialty
Have questions about learning to dive?
Use the form below to contact us TODAY to find out more!