Gear Check!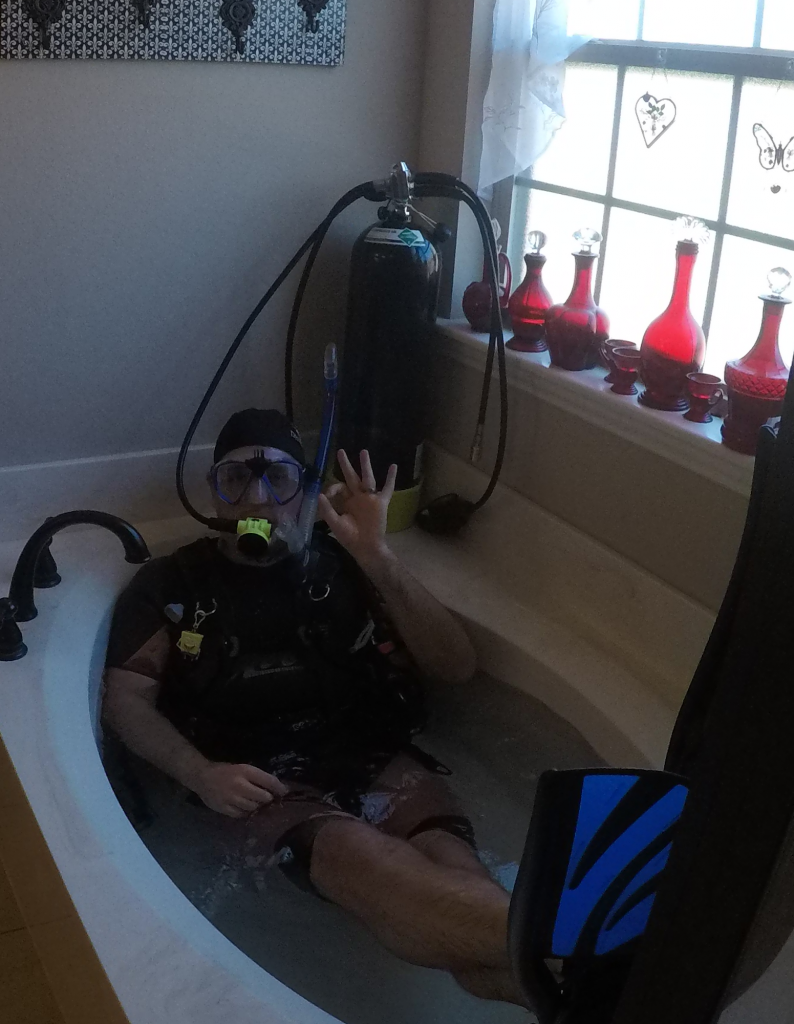 It's time to unpack the dive gear and make sure its ready for dive season! Why start now? Simple! It's been a few months and this is the perfect time to check your gear for problems or issues. If you're like me, its probably time to start working out some more so you will fit into your wetsuit, but hey that pumpkin pie was really good over the holidayssssss…
Here's our checklist (Just a starter!) 
Tanks

– Make sure they don't need inspected, but check to make sure they are good and happy! Could be a good idea to check to make sure they are filled too..

Regs

– This could be a great time to replace those o-rings from last year or check those hoses for cracks or leaks. Remember not to dunk your reg in water unless you have it pressurized.

Mask

– Had a bad year of fogging, maybe you need a better scrub down again or just check those straps for any cracks or problems. Make sure your defog is ready to go and not empty!

Snorkel

– Forgot to pack it from the pool season or left it at the hotel?

Wetsuit Gear

– Mine fit! whew! Check the zippers look for problems, maybe clean it ? Check gloves, hoodies, booties… Inspect it all!

Dive Computer

– Check for upgrades, check the battery, do you have a spare battery? Get ready for the season

Knife

– Still oiled? cleaned? give it a once over.

Fins

– They still working and looking good? Take time to focus on the straps and clips if you have any. Maybe this is the time to goto a spring style connector…

Weights, belts, integrated, BC

– This is a big one.. Get the BC wet! It hasn't seen water in a long time.. dunk it!.. Maybe try it on too before its all wet, unless you want to wear your whole gear in the tub… Fill it up with air and see if it holds, connect the inflator and make sure there are no leaks. run the action a few times and hold it under water to make sure there aren't any problems. Check those weights to make sure there aren't any holes or cuts/tears.. Make sure the belt fits too! Check clips for integrated or velcro..

Parking

– Yup, if you goto tenkiller as much as we do making sure your parking pass is renewed is a definate do in advanced!
As you can see it's just a good time to make sure your trip won't get interrupted by something small that you could have checked on way ahead of time.. This might also give you just enough time to get a repair done before that trip!
Happy Diving and hope to see you underwater!