Valentine's Day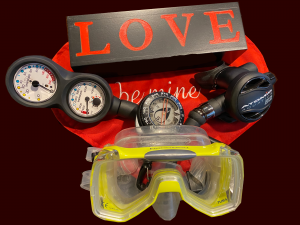 Hey… Don't forget valentine's day is just right around the corner!!!! Scuba diving is a great way to spend some time with that special someone! So give us a shout and get your pool time booked before the big day! Nothing says I love you than a basket of chocolate with roses and a SCUBA MASK!
Take a quick minute now to fill out the form below or call us to book your adventure!
918-406-8530
Have questions about learning to dive?
Use the form below to contact us TODAY to find out more!